Prestigious male clinic in Vietnam, Men's Health has become the first LGBTQ community friendly clinic in Vietnam. The company aims to provide healthcare facilities for everyone in the country with this initiative.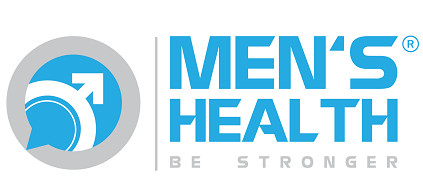 July 12, 2019 / / —
Men's Health has started an initiative to provide examination and consultation facilities for the LGBTQ community in Vietnam. The organization believes that individuals irrespective of their genders should receive proper medical facilities.
According to the brand, there are not many LGBTQ friendly healthcare clinics in Vietnam. Individuals tend to opt self-treatment in place of visiting a medical facility.
In this context, a spokesperson of the center stated," We are incredibly thrilled to announce the start of this venture. Our organization has always believed in equality among individuals and this endeavor will help us to achieve that goal. There are not enough facilities for the LGBTQ communities currently in Vietnam."
According to the organization, there have always been efforts from the healthcare industry to provide best in class facilities for the LGBTQ community. However, the initiatives lacked a patient-centered approach to create a friendly environment.
The company aims to bridge this gap between patients and doctors to create a healthy environment required for proper treatment.
The organization has also started treatment of mental health-related diseases for the LGBTQ community. They believe that physical and psychological health should be dealt with equally. "We realize that the number of individuals that are suffering from mental health-related diesel is increasing with every passing day. Our organization aims to prevent such diseases with proper consultation", commented a senior doctor of Men's Health.
Men's Health has launched a campaign called Road to Vietpride 2019 that aims to provide free healthcare facilities for the LGBTQ community and to educate them on "Understanding the right to live right and live healthily."
As a part of the campaign, they are providing free counseling, hormonal testing, blood count check and evaluation of kidney and liver function. The founder of Men's Health stated, "We at Men's Health aim to be friendly with the members of the LGBTQ community and help every individual to understand their rights to live with their respective genders."
Men's Health has already itself as one of the leading healthcare providers in the country for men. They have successfully provided an examination, consultation and surgical procedures for men. They also provide health and style enhancement services that include physical development, nutrition enhancement, morale-boosting sessions, appearance enhancement, and style enhancement. The company is very optimistic about this venture. They feel that this venture will reduce the self-treatments among the LGBTQ communities.
About the company:
Men's Health established to be the most prestigious healthcare center for men in Vietnam. It has branches all across the globe. It aims to not only provide treatment but also to offer compressive support for physical and mental health. They have a team of experienced doctors to provide the best in industry healthcare treatment. The various therapies they provide include male reproductive health, cancer screening, pathology of the prostate, fitness and fitness training, sports nutrition, skin care, physiological counseling and more. Men's Health is committed to providing the best quality treatment for its customers at a minimal cost.
Contact Details:
Facebook: https://www.facebook.com/trungtamsuckhoenamgioi
Twitter: https://twitter.com/mens_health_vn
YouTube: https://www.youtube.com/channel/UCauAKzdxRkcxYTr9cWkX6Rw
Contact Info:
Name: Dane
Email: Send Email
Organization: Men's Health
Address: 7B / 31 Thanh Thai, Ward 14, District 10, HCMC
Phone: + 84 903092245
Website: https://menhealth.vn
Source:
Release ID: 88895641